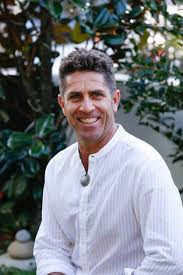 Tom Robinson, director of Noosa Landscaping, is a renowned professional landscaper, designer and qualified horticulturist who has designed and landscaped numerous properties in Noosa Shire over 20 years with over 30 years industry experience.
Located in Noosa, on Queensland's Sunshine Coast, Tom Robinson Living Landscapes provides innovation in design, construction and service at the forefront of luxury residential and commercial markets.
Tom's passion, creativity, experience and specialist knowledge in urban garden design and construction delivers a lifetime value to residential home owners, builders, body corporates and property developers.
Our experienced team provides expertise in every field of Noosa Landscaping including Horticulture, Design, Construction and Management. From the outset, client requirements are catered to via a Design Consultation, enabling us to incorporate the areas of importance into the Garden Design. Together, our team then leads the design through its successful installation from concept to completion, with client expectations pleasantly surpassed.
We offer many specialised services, in all areas of Landscape Design & Construction suited to all budgets.